about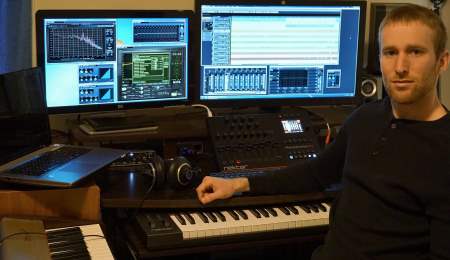 Jeff Heim is an award-winning composer based out of the Greater Boston area with credits in the film, game, and TV industry.
Best known for his music in the popular kids game, Poptropica, Jeff has scored music for 50+ projects worldwide. His music has been placed in major network TV shows, such as Lucky Dog (CBS), Best Ink (Oxygen), and Monster Man (SyFy). Most recently, Jeff composed music for the live action series Gamer's Generation, which has over 300 million views in China.
Jeff earned his bachelors degree in music theory from the University of New Hampshire. His career began as a student at UNH while working online with film makers from NYU's Tisch School of the Arts. He still works with many of the same directors today.
In his spare time, Jeff enjoys exploring the New England outdoors, watching movies, and spending time with friends and family.